Welcome to the official website of the Biochemistry Department!
Biochemistry department was created in October, 1933.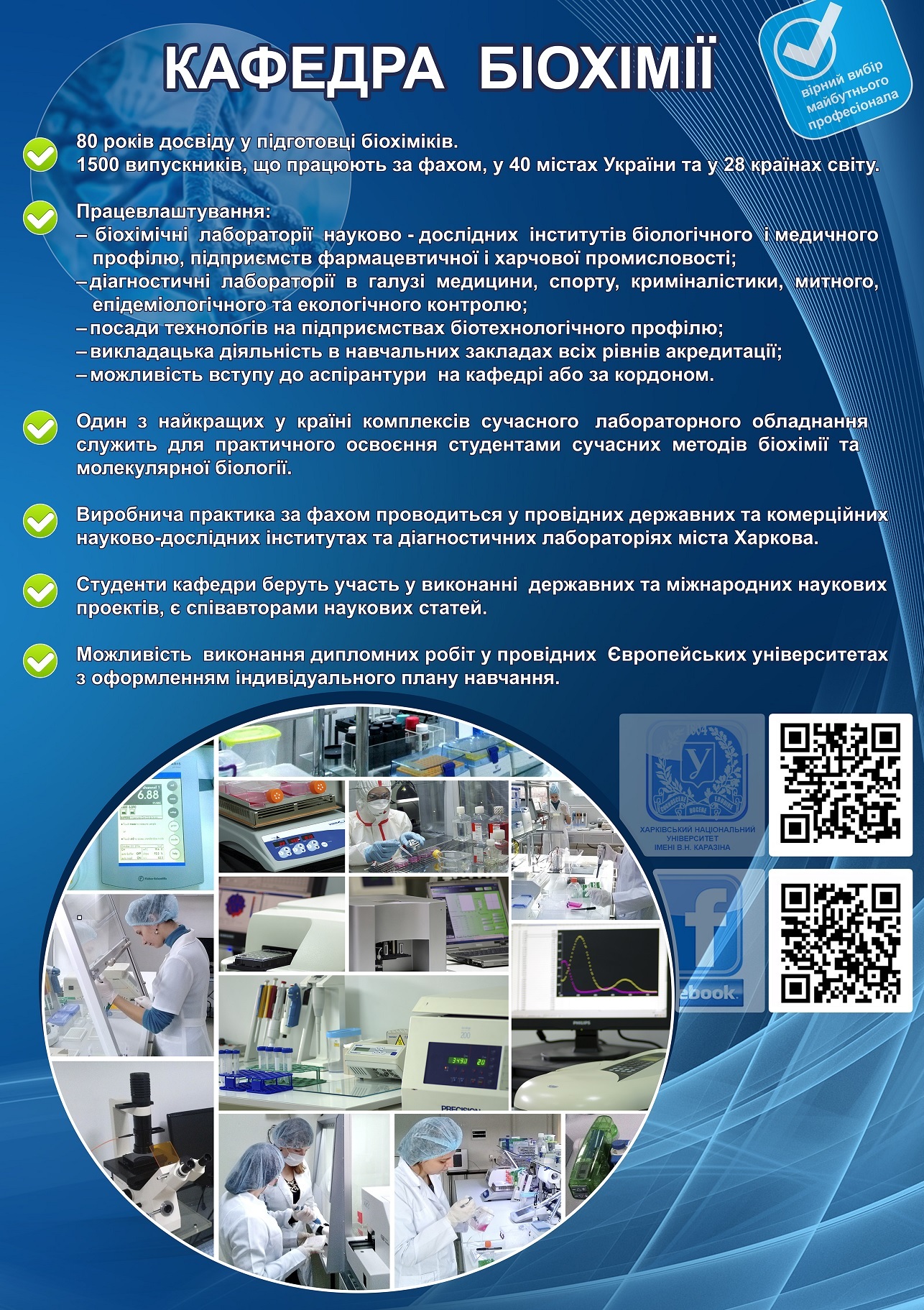 Head of the Department:
Doctor of Sciences (Biology), Full Professor
Phone. (057)-707-55-02
e-mail: evg.persky[at]gmail.com
The Biochemistry department provides training Bachelors in the field of Biology
with majoring in biochemistry and Masters of Biochemistry.
At the School of Biology there is post-graduate course by speciality 03.00.04 – "Biochemistry".
Today the staff of the department consists of: 4 Doctors of Sciences (Biology), 9 PhDs (Biology).
Webpage of the Department in Facebook: